IDEAL ARMOR UNDER YOUR EVERYDAY OUTFIT
COVERT ARMORED SINGLET
Created to meet the demands of all undercover operation
Hiding its bulletproof capabilities in plain view and taking on the design of a classic sleeveless shirt. The large armored surface area makes it the perfect solution for a wide range of hostile scenarios.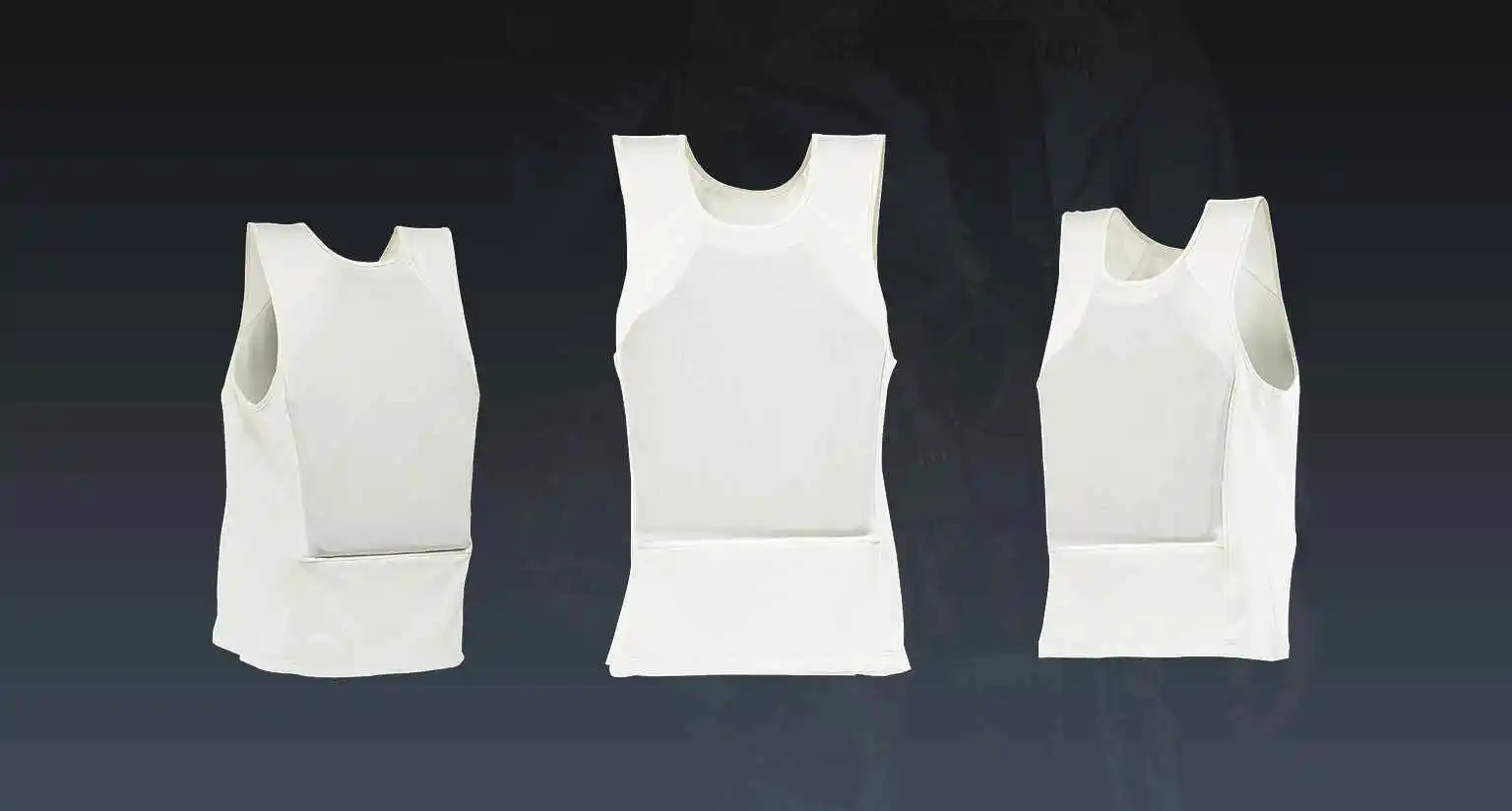 FEATURES
---
Conform to NIJ Standard-0101.06
Level IIIA is threat tested against .357, 9mm, 45acp, .44 magnum
Water-resistant panel cover with heat-sealed seams
Lightweight 4-way stretch ripstop shell fabric
Complementary lightweight spacer mesh liner for improved airflow
Front and back plate pocket for optional level IIIA, III, IV hard plates
Detachable shoulder, collar, and throat. Biceps, groin, and kidney/lower back protection.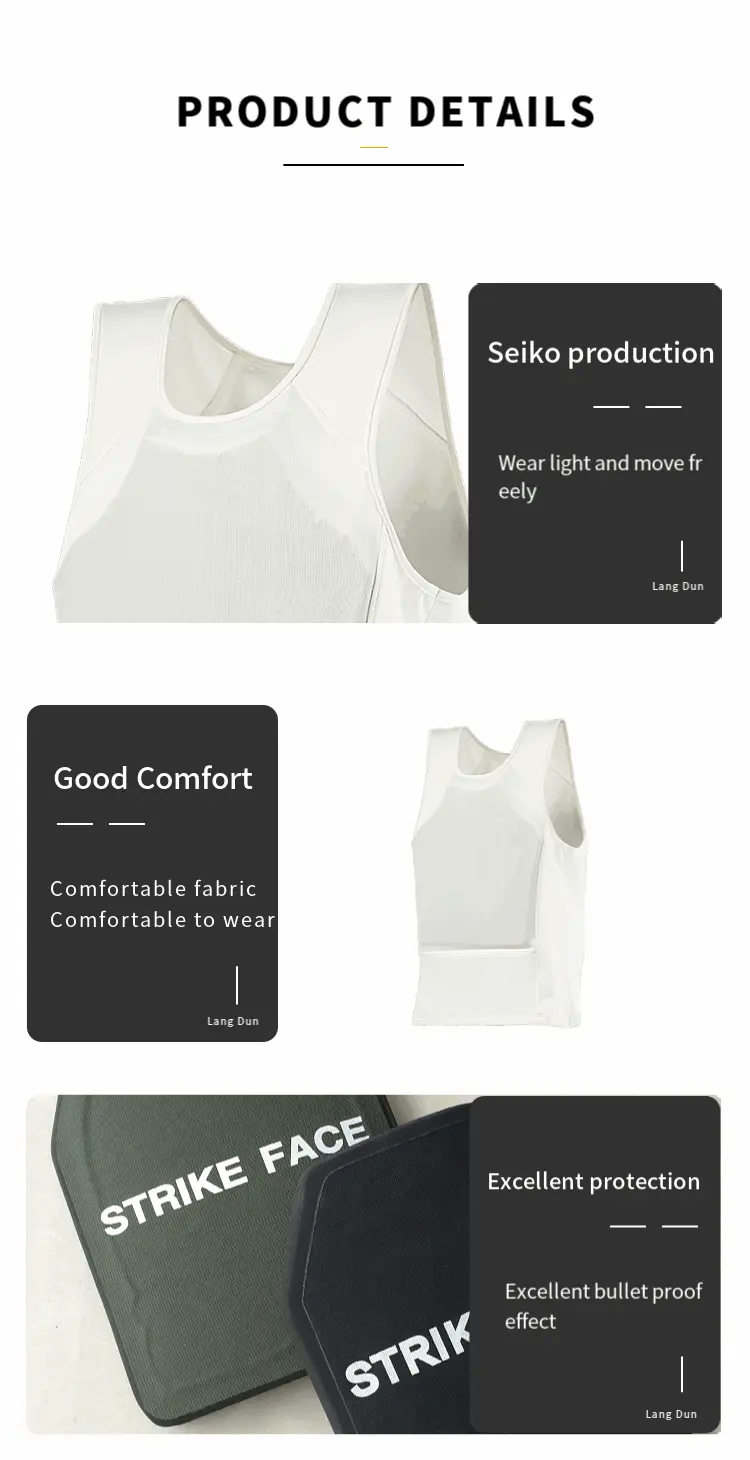 HANDLING AND CLEANING
---
1. Remove all armor inserts.
2. Separate all parts.
3. Wash in warm water with soap / laundry detergent and soft brush.
4. Rinse well in warm water.
5. Air-dry in a warm well-ventilated location.